Are you a marketer trying to make the most out of WordPress? Recently, one of our readers asked us to recommend the best WordPress plugins for marketers. These are the plugins that can help marketers achieve their goals like increasing sales or traffic. In this article, we have hand-picked some of the best WordPress plugin for marketers.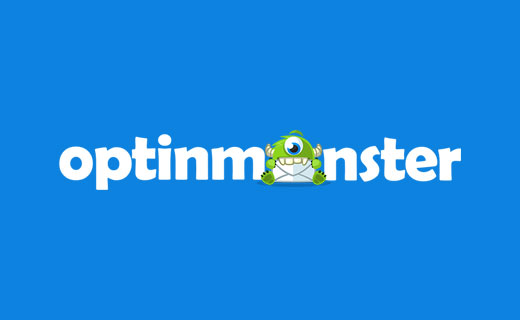 OptinMonster is the best lead generation tool available in the market. It allows you to capture email, boost subscriptions and conversions.
You can add beautiful signup forms without hiring developers. OptinMonster allows you to add signup forms in sidebar, after content, slide in forms, and lightbox popups.
It also comes with built-in analytics and A/B testing to optimize your lead generation efforts. It's signature Exit Intent technology helps you convert visitors just when they are about to leave your website.
ThirstyAffiliates is the best affiliate link management tool for WordPress. It allows you to manage your affiliate links inside WordPress, cloak links, and easily add them to your posts.
It also allows you to see how each affiliate link is performing on your site. You can also organize your links into categories. For more details see our guide on how to add Affiliate links in WordPress using ThirstyAffiliates.
WPForms is the most beginner friendly contact form plugin for WordPress. It allows you to quickly create beautiful forms and add them to your WordPress site.
WPForms comes with an easy to use drag and drop form builder and ready to use templates. It is mobile friendly and highly optimized for speed and SEO. For more details, see our article on WPForms – the most beginner friendly WordPress contact form plugin.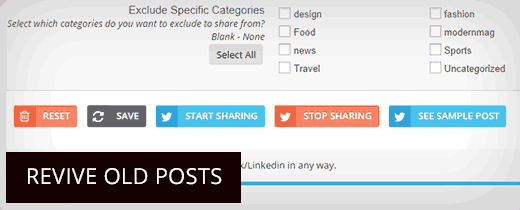 Social media can be an important source of traffic for any website. Revive Old Post plugin allows you to engage users on social media by sharing your old content.
The plugin automatically shares links to your old posts to your social profiles. You can choose time between posts, use hashtags, include link backs and exclude specific categories or posts.
For detailed instructions, see our guide on how to how to automatically share your old WordPress posts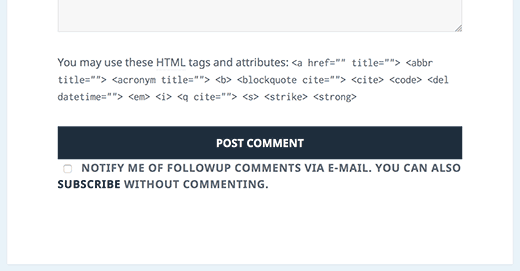 Comments are probably the most powerful user engagement tool on any WordPress site. However, once a user has added their comment, there is no way for them to come back and checkout the discussion.
Subscribe to Comments Reloaded, allows your users to subscribe to comments on your posts. Users will get notification emails whenever there is a new comment on the post. It not only helps you gain more page views, it also helps users keep up with the conversation.
See our guide on how to allow users to subscribe to comments in WordPress for detailed instructions.

Many websites display related posts after the end of an article. However, if you publish long form articles, then users will see related posts after scrolling the entire article.
Inline Related Posts plugin solves this problem by allowing you display related posts inside an article. Users are highly engaged during the middle of an article and are more likely click on similar content.
For detailed instructions see our guide on how to add inline related posts in WordPress blog posts.
Social sharing buttons tend to slow down websites. Floating Social Bar allows you to add a social sharing bar on your website without compromising the speed.
It adds a horizontal sticky social bar to your WordPress posts. Floating Social Bar does not add tons of irrelevant social networks, it only supports the most popular social platforms.
See our article on adding a floating social share bar in WordPress for more details.
Buffer is an online service that allows you to schedule updates on your social media profiles on Facebook, Twitter, and LinkedIn. WP to Buffer connects your WordPress site to Buffer and automatically adds your blog posts to Buffer.
This allows you to save time spent on sharing articles on social media after hitting the publish button. For more details see our guide on how to schedule WordPress posts for social media with Buffer.
Writing attention grabbing titles is the key to good web content. However, how do you figure out which post titles work better with your audience?
Title Experiments Free allows you to run A/B split tests for post titles. You can add multiple titles for a single post and the plugin will randomly show one of the titles to your users.
The plugin calculates the click probability based on how many times a title is displayed, and how often it is clicked by the users.
For detailed step by step instructions, take a look at our guide on how to A/B split test WordPress post titles to get more clicks.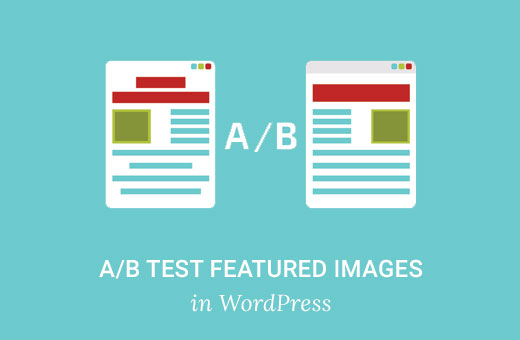 Just like post titles, featured images also play a crucial role in getting more clicks. Featured Image Optimizer plugin allows you to run A/B split tests for featured images.
Simply edit a post or create a new one. You will notice two new boxes for featured image A, and featured image B. Upload two different featured images and the plugin will start showing different featured image to different users.
See our guide on how to A/B split test featured images in WordPress for more details.
Search engines are the most important source of traffic for most websites. Yoast SEO is the best SEO plugin for WordPress. It allows you to add meta tags, open graph tags, xml sitemaps, breadcrumb navigation, and so much more.
It can also import your Google Webmaster tools data and comes with a file editor tool to edit robots.txt and .htaccess files in WordPress.
Follow our guide on how to install and setup Yoast SEO plugin with step by step installation instructions.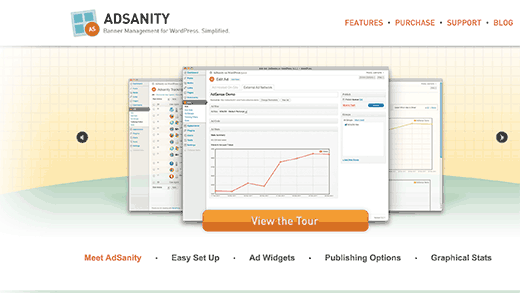 If you run a website supported by ads, then you will need a better way to manage ads in WordPress. Adsanity offers an easier and better way to manage ads on your WordPress site.
You can create as many ad units as you want and then rotate them, group them, or schedule them to maximize your earning potential. You can use it with advertising programs like Adsense or sell your own ads directly.
Check out our guide on how to manage ads in WordPress with Adsanity plugin for more details.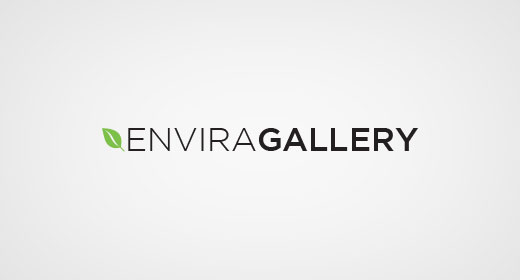 Images are the most engaging form of content on the web. You can easily add images to your WordPress posts without any plugin. But if you are going to share a lot of photos, then you need Envira Gallery.
Envira Gallery is the best WordPress photo gallery plugin in the market. It allows you to create mobile responsive, SEO friendly, and faster loading image galleries in minutes. You can open up gallery images in beautiful lightbox popups with thumbnail navigations.
For details, check our article on how to easily create responsive WordPress image galleries with Envira.
Have you seen animated slide in menus for next or previous articles on popular websites like NYTimes? UpPrev plugin allows you to display those animated previous post menus in WordPress.
As a user scrolls down while viewing an article on your website, the plugin displays a slide in menu with the previous post. You can go to Appearance » upPrev to configure plugin settings.
By default it will show the previous post. You can change that to show previous post in the same category or tag. If you are using YARPP related posts plugin, then plugin can show a related post as well.
FAQs allow you to quickly answer common questions asked by your visitors. Adding a FAQs section on your website not only reduces the pre-sales queries. It also increases user trust and boosts sales.
Quick and Easy FAQs plugin allows you to easily add beautiful frequently asked question section on your website. You can easily manage questions and answers from a single interface and display them anywhere on your website.
See our guide on how to add a frequently asked questions or FAQs section in WordPress for more details.
Testimonials help you add social proof from your existing customers. It builds confidence in your website and service and helps potential customers make decision.
Testimonials Widget provides an easier way to beautifully display testimonials on your WordPress site. It is easy to use and you can add it to any sidebar or widget ready area.
We hope this article helped you find the best WordPress plugins for marketers. You may also want to see our list of 10 best affiliate marketing tools and plugins for WordPress.