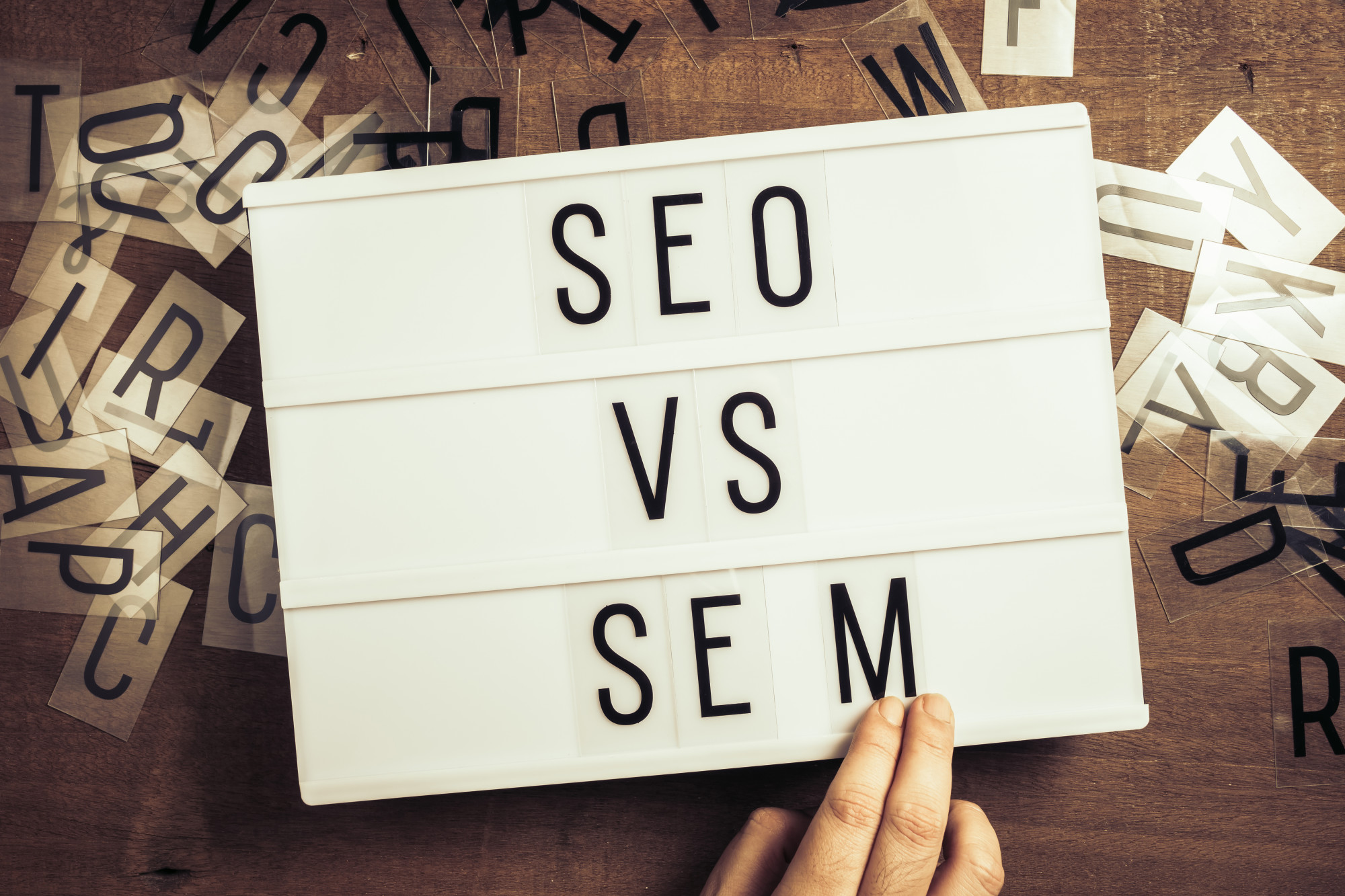 Almost 70% of all experiences online start with a search engine like Bing or Google. Only 0.63% of Google users check the second page of results. With SEO and SEM, your website will appear at the top of the first page, allowing you to reach new customers online.
What is the difference between SEO and SEM? Read on to find out.
Then, you can decide whether SEM or SEO services will best benefit your business. Discover the difference today.
What Is SEO?
First, let's look at each digital marketing strategy separately. SEO stands for search engine optimization. It's an organic form of SEM, or search engine marketing.
There are four types of SEO you'll need to improve your organic rankings on search engines:
On-page
Off-page
Technical
Local
On-page SEO involves optimizing your blog posts using keywords your customers already type into search engines to find your products or services. Off-page SEO involves tactics outside of your website. For example, backlinks are one of Google's top ranking factors.
Backlinks send people on other websites to your content.
Technical SEO involves the backend of your website. For example, you'll need a fast, mobile-optimized, user-friendly, and secure site to boost your rankings.
Local SEO involves reaching nearby consumers using your Google Business listing, local keywords, and customer reviews.
To boost your organic rankings, you'll need to create regular, informative, engaging content and follow SEO trends. Requesting SEO services can help you generate results as soon as possible.
What Is SEM?
What is search engine marketing, then?
SEM is a combination of digital marketing strategies, including:
Pay-per-click (PPC) advertising
Programmatic advertising
Remarketing
Display advertising
Video advertising
Social media advertising
Shopping advertising
Geotargeting
With PPC advertising, you'll pay a fee each time someone clicks on your ads. You can use platforms like Google or Facebook Ads for PPC advertising.
You can use remarketing ads to appear in front of previous website visitors. Meanwhile, geotargeting ads can help you reach customers near your storefront.
It's important to establish a budget before using these paid strategies. If you're on a tight budget, SEO marketing is ideal.
The Difference
What is the difference between SEO vs SEM, then?
While SEO is organic, SEM involves paid strategies. It can take time to improve your organic rankings with SEO, while you can go live with an SEM strategy almost immediately. SEO is actually a type of search engine marketing, though.
Both strategies can help you generate brand awareness, website traffic, and leads. In fact, paid advertising campaigns can benefit your SEO efforts. As people visit your website through your digital ads, your organic SEO rankings could rise.
Then, you can start converting more website visitors into paying customers.
Benefit From the Difference Between SEO and SEM
Understanding the difference between SEO and SEM can help you leverage both to grow your business. Use SEM to generate immediate traffic to your website. Your organic rankings will rise, directing even more people to your blog posts in the future.
Need help experiencing the benefits of search engine marketing firsthand? We can help.
Reach out to learn more about our SEO services today!